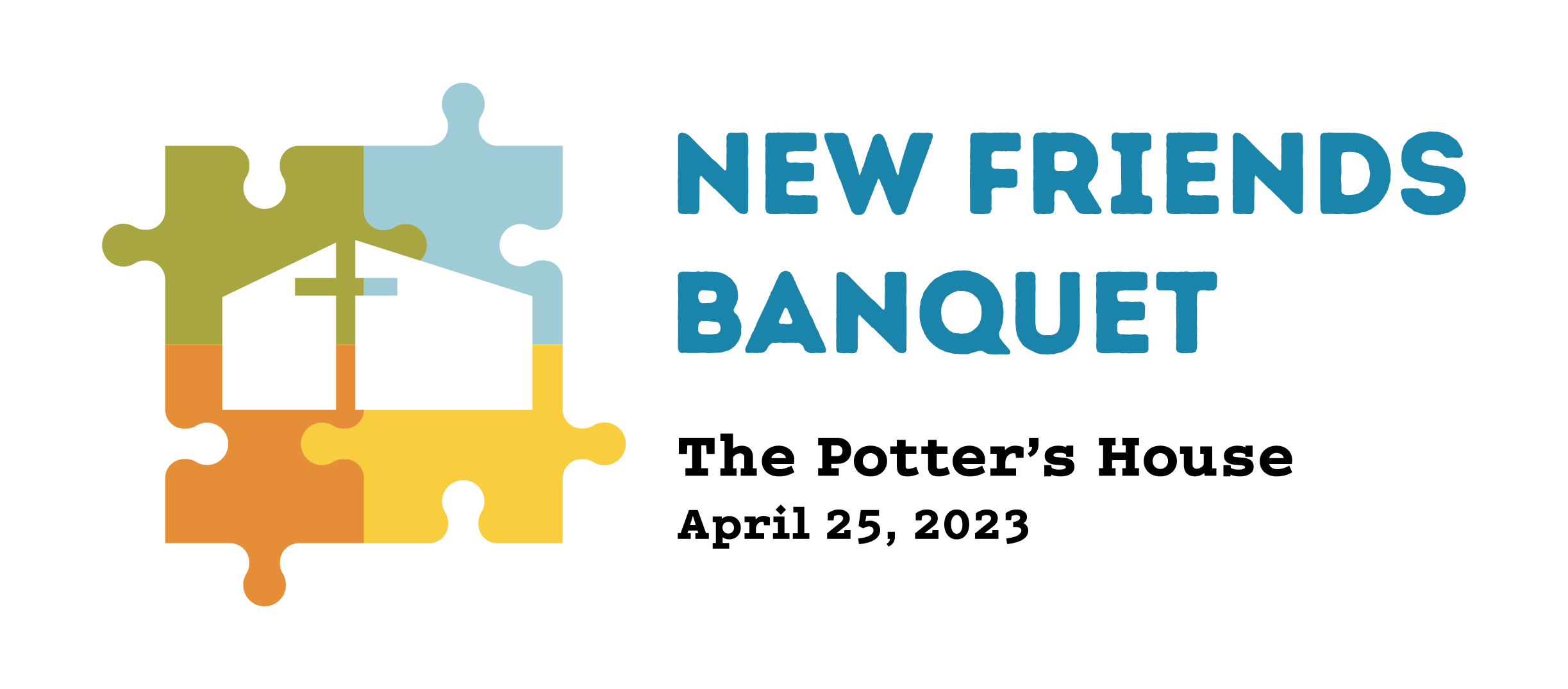 The Potter's House invites you to join us at the New Friends Banquet!
Kindly RSVP by Monday, April 17
For questions, please contact our event coordinator, Ann Talen, at 616-818-3776 or events@tphgr.org
JW Marriott Int. Ballroom
235 Louis St NW, Grand Rapids, MI 49503
Lunch
11:30am – 1pm

Dinner
Registration at 6:00PM
Program begins at 6:30PM
Thank you for attending! You are essential in changing the lives of these students. We look forward to connecting with you and sharing our mission! We hope that you can come and enjoy this fundraising event.
Be a table host! You'd prayerfully invite people to attend that would be interested in learning about our mission and are prospective supporters of The Potter's House. There is no cost to host a table. You may host as many tables as you'd like. Each table seats 8-10 people. Click the button below for the guidelines for table hosts.
Each year, we rely upon our individual and business sponsors to help us cover the cost of this important annual fundraiser. We are so grateful for the generous partnership of our past sponsors, and we ask that both past and first-time supporters prayerfully consider coming alongside The Potter's House this spring.
We appreciate any level of sponsorship you are able to participate in and look forward to being able to honor you at our event.
Dave and Joanna Huizenga
Lumbermen's Inc
Jay and Kathleen Morren

Lois Nagel
John and Lorene Postma
Ross and Suzann VanKlompenberg
James and Nancy Engen
Dan and Magee Gordon
Integrated Packaging Machinery
Brad and Vonnie Lamb
Plante Moran
Wyser Innovative Products LLC

OVD Insurance
Stifel, INC.
Anonymous
Arie Nol Auto Center
Armbrecht and Wierenga Orthodontics
John Booy
Jim and Ellen Bruinsma
Calvin University
CapTrust
Corporate Clean Service
Culver CPA Group
Custer Inc.
Brent and Nicole Enders
First National Bank of Michigan
Godwin Plumbing
Tom and Eddi Hofstra
Kuyper College
Kynda
Tom and Judy Lammers
Meijer
Olsson Investment Group
Dan and Patricia Ophoff
Jim and Katie Peterson
Redeemer Presbyterian Church
Perrin and Alanna Rynders
Mark and Jenna Wierenga
West Michigan Janitorial