Classroom Safety Catalog
The Potter's House is beginning its 40th school year in the midst of uncertain times. The COVID-19 pandemic is forcing us to develop multiple educational plans to accommodate the possibility of both in-person and virtual education. We urgently need your help to cover the costs of new technology and sanitation supplies for the upcoming school year. Below are multiple options for you to partner with us to provide quality Christ-centered education both safely and equitably to all of our students.

Chromebook Charging Carts
These carts allow us to securely store and charge the extra Chromebook laptops needed for this year.
The need: 10 carts ($1,200 each) 
---
   
Classroom Live-Streaming Cameras
We need to outfit classrooms with live-streaming camera technology so that students learning remotely can participate in classroom instruction.  
The need: 10 live-streaming cameras ($1,200 each) 
---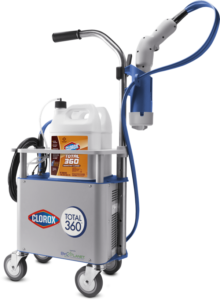 Clorox 360 Cleaning Machine
This machine will help us clean and sanitize our entire campuses on a regular basis. 
The need: One machine ($6000)
---

HVAC Unit
Health officials are recommending that all classrooms have HVAC ventilation and airflow, and some of our elementary classrooms currently lack these units. 
The need: 10 HVAC units ($25,000 each) 
---

Chromebook Computers 

As you read in our recent newsletter, we need to purchase more Chromebook computers to facilitate distance learning, if necessary, and aid families who are not yet comfortable sending their children into our buildings. Thank you to those who have already contributed towards our need. 
The need: 300 computers ($250 each)