8th Graders Learn About Leadership and Discernment in Washington D.C.
From May 6-10, the 8th-grade class spent an unforgettable week in Washington, D.C., learning about the history of our country and institutions that make up our democracy. But this was not merely a sightseeing trip. It was a week-long intensive course on Christian leadership and discernment.  
Superintendent John Booy challenged the students to reflect deeply on three key questions during their week: What is the best way to live together? How do we treat each other? And what is the role of Christ followers in our society? 
Museums, Monuments, and Musings
At the African American Museum and on the National Mall where MLK Jr. spoke his famous Dream speech, students heard how racism led to moral disaster, and how courageous men and women worked for justice. Many were deeply affected by the experience. "The African American Museum helped me connect with my background," reflected Sy'nia. "It made the story [of America] way bigger. It helped me understand a lot of the inequality of our society, and where it comes from." Quincy concurred. "it's easy for people like me to focus on certain aspects of our history that make us seem better. Instead, we should bring out different perspectives from different people."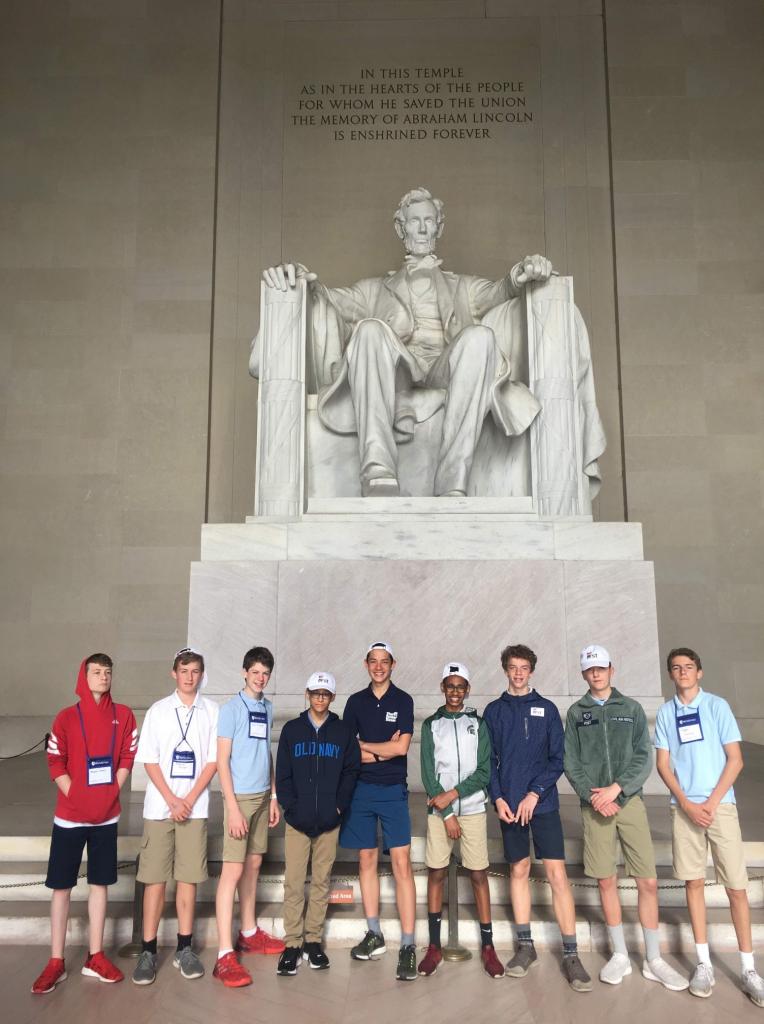 On the steps of monuments to America's first leaders, students came to grips with the sacrifices our founders made to secure our liberty, the truths they stood for, and the flaws that held them back. Ariana shared: "Experiencing and seeing the monuments for myself, I finally understood the meaning behind them." A trip to the Museum of the Bible deepened the students' understanding of "why there are Bible quotes on lots of monuments, and how the Bible influenced the founding of our country," in the words of Quincy. 
The Power of Listening
Students spent a day interacting with elected leaders and important figures in our government. This included a morning event hosted by the First Lady at the White House Rose Garden. The 8th graders were one of three classes chosen nationwide to attend the event. (Several students even had their pictures appear in a New York Times article!) Afterward, they saw several of their Congressional representatives, including Senator Debbie Stabenow, whom they heard as she presented about healthcare issues on the Senate floor. 
After these events, Superintendent Booy had a frank discussion with the students about the value of respecting people with whom we disagree. In our polarized world, it is all too easy to tune out the people whose beliefs and background are different than our own. But an essential value of The Potter's House is to show respect and dignity to all people from all backgrounds. There is power in learning to listen, Booy urged the 8th-graders, even in the midst of disagreement.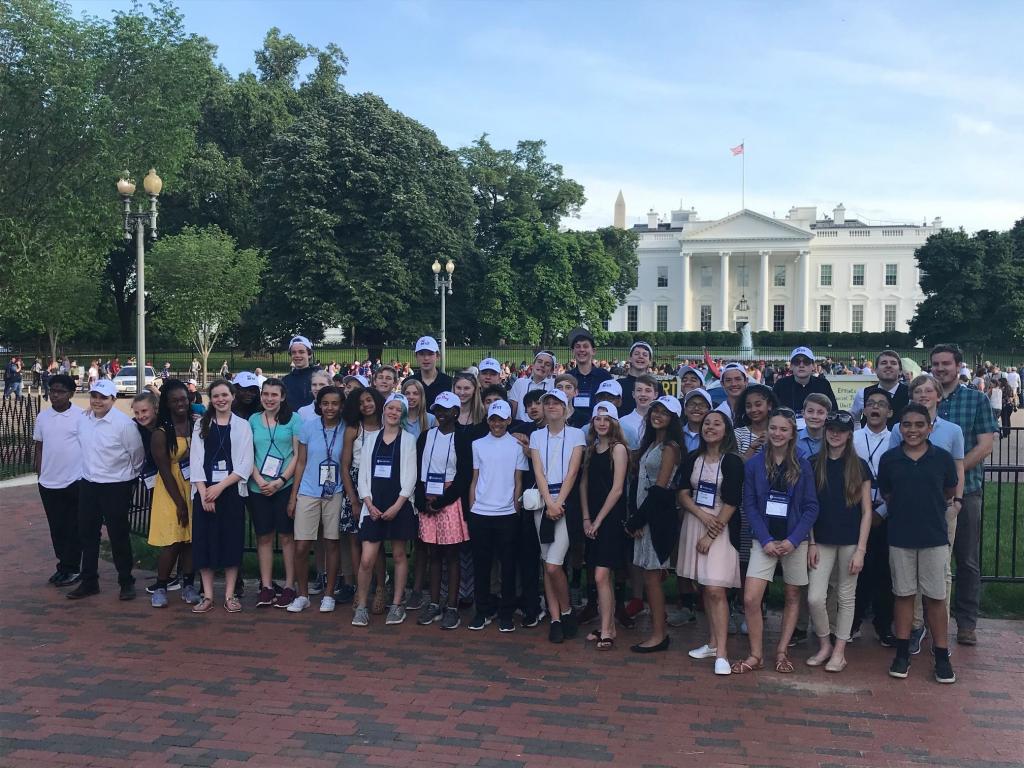 "It's up to us" 
On the way back to West Michigan, students shared their hopes and concerns about the state of our country, and, as a class, they prayed over our government and elected officials. Many say the trip left a deep impact on them and has prompted them to ask hard questions about their role as citizens and future leaders. "The country has been through some really hard things, and we need to work hard to make sure they don't happen again," shared Lydia. "Our country isn't perfect," added Abi. "We need to care for more people, and not just care for ourselves," she continued. Nicole agreed: "We should have our eyes open more instead of being in our own little world." Caleb summed it up: "It's up to us to make America better."  
Photos courtesy of Nicole Dyer, Susie Vander Griend, and Mary Post