The Mathematician: Nicole's Story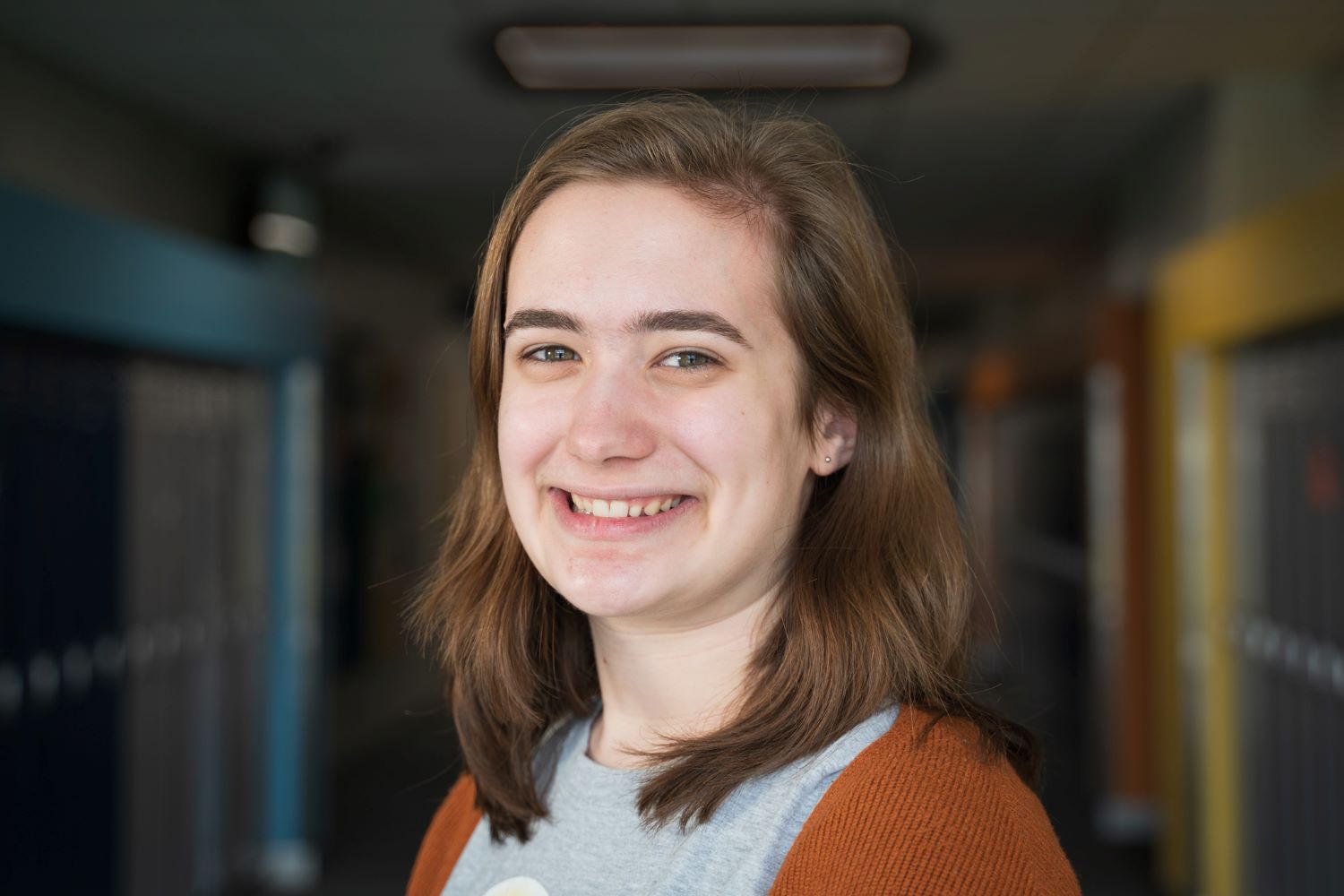 I began school at The Potter's House (TPH) in preschool. In first grade, Miss VK (VanderKolk) was my teacher. It was in first grade that my love for math began. I was excited to learn more complex mathematics in second and third grades with Mrs. Ritter. She is like a loving grandma to me. She helped me get ready for middle school, and also knows what I am passionate about. We still talk a lot. 
For fourth and fifth grades, I had Mrs. Smitter (Campbell) for math. A few students and I were often finishing our work early. She would give us additional problems to solve. I thought, "This is so much fun, I love figuring out these problems." My love for math continued to grow.
Growing up, it was hard for me socially. Middle school and the first couple of years of high school were challenging. I think a lot and ask a lot of questions. That was frustrating to my peers and made it hard for us to relate and interact with each other.
In high school, I began to learn more about myself. By taking classes that interested me and talking to teachers, I began to discover more of what I love. Mrs. Sisco and I had many conversations about how I could better relate to my peers, have patience, and give them opportunities to speak. All the teachers I've had have been encouraging, helpful and caring. I've felt loved. 
I love that TPH gives students who are underrepresented a chance. Whether it be someone who is an immigrant, a person of color, poor, homeless, or someone without parents – they each have a chance to be heard. 
TPH also makes opportunities accessible to everyone regardless of income or involvement. Some students attend school full-time and work full-time and do not have time to raise money for class trips; however, they want to participate. Teachers work with such students to figure out ways they can go on outings. They want the student to be involved. If students are sick, missing school or struggling, the teachers are supportive in getting them back on track. They care about us as students, as children of God. 
I love being in the lunch line at school. Occasionally I will hear several different languages spoken within a span of five minutes. I believe TPH makes an effort to say, "Let's learn about these cultures. How can we appreciate people who are different from us?" I still have a lot to learn. I don't think I would have learned as much if I'd gone to a different school. It's a privilege to have intentional cultural experiences. 
I plan to go to college and pursue a degree in mathematics. I just love doing math! I am considering being an actuary (doing risk analysis for an insurance company), a tutor, or a teacher. I also love learning about the brain and the Spanish language, so I'm trying to figure out a way to use them all. Maybe I'll become a math teacher or psychiatrist in a Latin American country. We'll see how the Lord leads.