Children of God: Maggie and Pasi's Story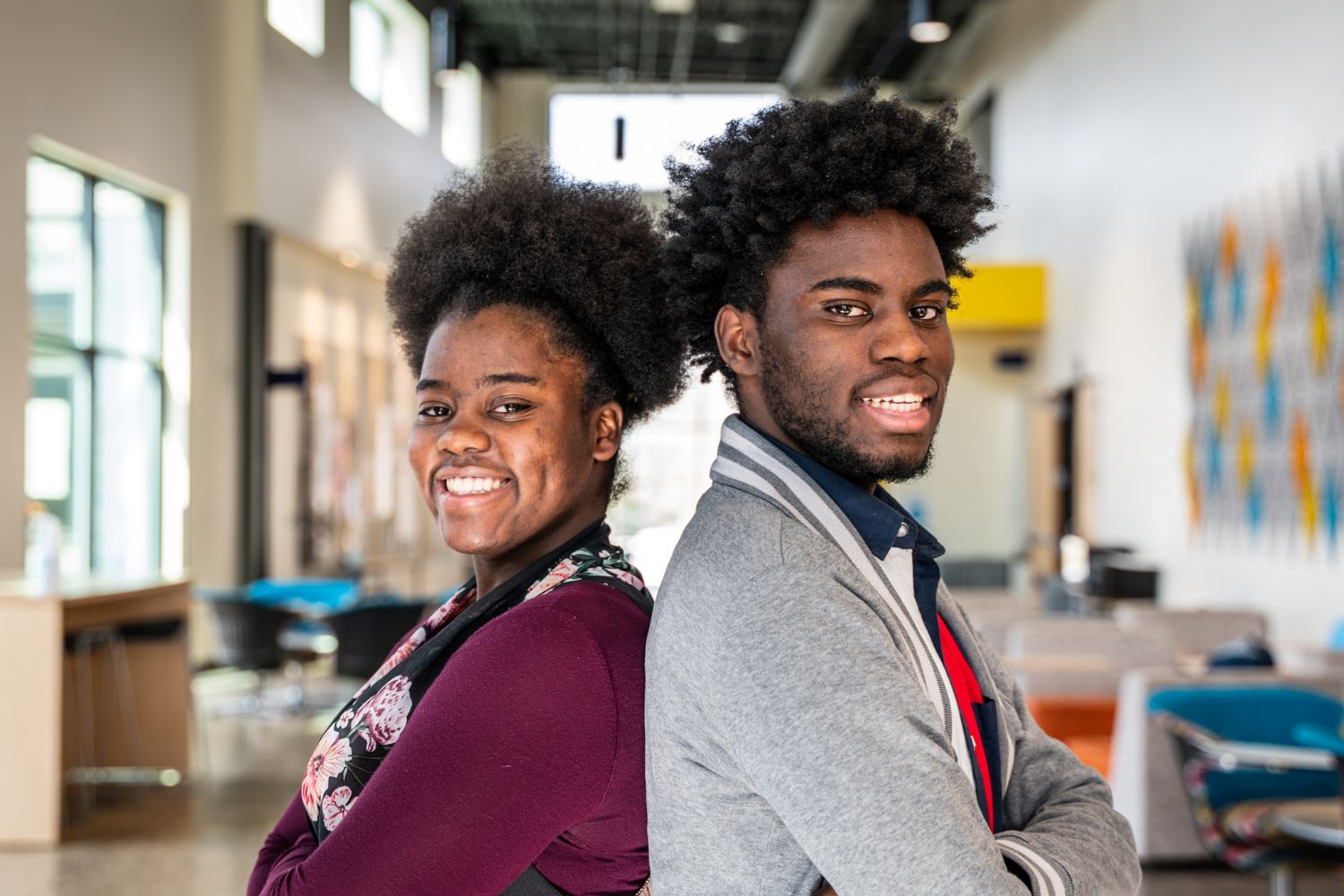 Twin sister and brother Magnifique and Pasifique are preparing to graduate from The Potter's House (TPH) in May. Born in Tanzania, their family fled to the United States in 2007 to escape a civil war. Their story at The Potter's House actually begins with their oldest brother Frodisi, who enrolled at TPH in 8th grade after a miserable experience at a public school, which could not meet his significant educational needs (he had no formal education before coming to the US). Upon graduation from TPH in 2014, he urged school administrators to enroll Magnifique (Maggie) and Pasifique (Pasi). They started at The Potter's House in 7th grade. Below, they share about their journeys, and how TPH has made a positive impact in their lives:
Magnifique: 
At the school we attended before, I never got picked on; kids were afraid of me. My brother got picked on a lot and I had to fight his battles because in my culture it is the responsibility of the oldest girl to take care of their siblings. Coming to The Potter's House was a new start for us. It was a relief for me to see that my brother was not bullied.
TPH was small compared to [our previous school].  When I entered, I noticed more differences; there were many nationalities. The students were welcoming. They shook my hand. At first I thought that it was weird, but then it felt like I had been there for a long time. I could sense it was a good school. I began to see the world differently. Teachers didn't force you to believe a certain way, but just cared about you and wanted to know you. Students talk to each other and want to hear everybody's story. I have grown to be a better person; a good version of a child of God.  
I've always loved kids and want to work with them, and I want to be in the medical field. When a child is born, you hold the child for the first time and you think, "WOW, this is God's image." For me, to see the good image that God has made is wonderful!
Pasifique: 
Going there [to our previous school] was kind of rough. There was a bunch of negative activity. Kids were more aggressive and I heard a lot of cuss words. I was bullied. It was just kids making fun of kids; however, I would cry and get over it, until the next time.
My first year at The Potter's House was cool, but I was more of an introvert, just staying to myself. In time my confidence grew and I made new friends. I began talking to everybody, just getting to know them better. 
At my last school, I was surrounded by people getting angry at the smallest things in the world. I see people like that, and I think, "Wow, your whole personality and your emotions are being consumed by one thing that can just be solved by talking." Everybody should know how to regulate their emotions, to take what they're feeling and not turn it into like violence or impulsive behavior but process that positively. If I had gone to a different school [for high school], I wouldn't really have this type of thinking. 
Throughout my high school years, greeting guests was one of my favorite things ever, to get up from my seat just to meet somebody new, and get to know where they come from and see how the tour is going. That brings joy to me, just to welcome somebody. What can they observe from somebody being bold enough to come talk to you, a random stranger? This leaves an impact, because every time a speaker comes into our school, they're shocked at the hospitality. It's one of the school's best attributes, in my opinion. We see right past the stereotypes and go straight to get to know the person. 
After graduation, Maggie plans to study nursing at a local university. Pasi plans to attend college or a trade school.