Contact
High School
616 249-8050
Roosevelt Park Campus
Elementary/Middle School
616 241-5202
Arts
At TPH, we look for ways students can use their gifts to explore His creation, His character, His story.

THE POSSIBILITIES
TPH students have opportunities to participate in fine arts programs, either through regularly scheduled classes or electives. TPH students may study music, visual arts, dance, creative writing, broadcasting, theatre and more.
Twice a year a great number of 4th-8th-grade students perform in highly anticipated productions, directed and produced by Janae Dean, Founder, and Director of Children's Creations. The high school performs two productions, and now that Phase I of the Growing Hope- Together campaign is complete, they are performed on our own high school stage.
Our relationship with Kent Community Technical Campus gives TPH high school students the opportunity to pursue culinary arts and other specialties. There are art clubs, dance classes, and trips to local arts performances. If there is an interest, and a club does not already exist, students are encouraged to start one.
Thank you to our generous donors and partnerships for making these opportunities possible. Because of you, students are able to view their futures with a sense of awe, beauty, and a broadened sense of possibility.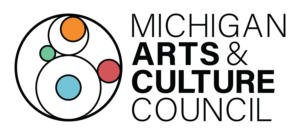 ART GALLERY
"Art has the role in education of helping children become like themselves, instead of more like everyone else." Sydney Gurewitz Clemens