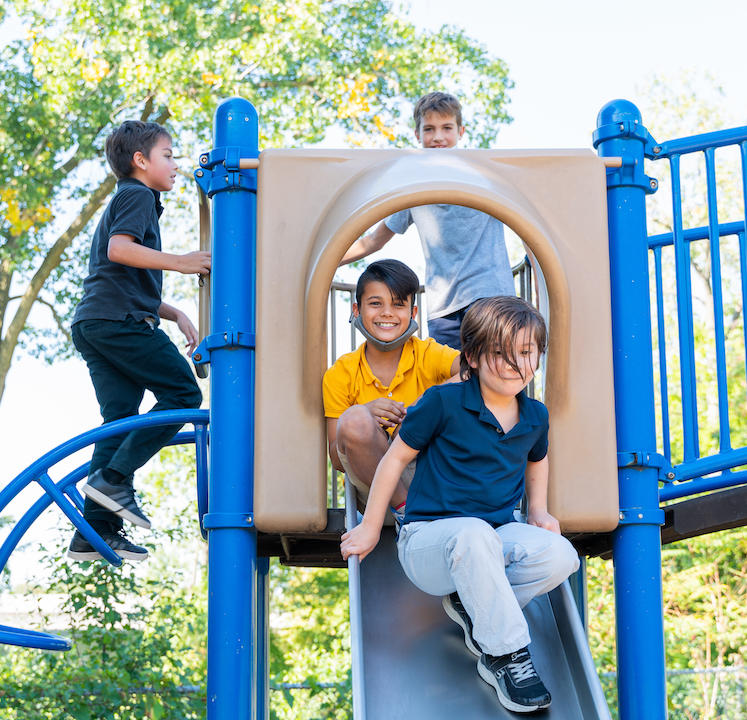 The Potter's House Elementary School
At The Potter's House Elementary school, teachers work hard to keep students engaged and to create peaceful atmospheres in their classrooms and on school grounds. Students are taught hospitality and teachers reinforce constructive methods for conflict resolution and encourage positive behavior. We help to develop an elementary student's spiritual maturity by utilizing a discipleship program, through prayer, through times of worship, and by weaving classic character principles throughout the curriculum and class time.
Discipleship
Prayer
Worship
Character development
Engaged learning
Peaceful atmosphere
Hospitality
Discipline
High academic standards
The Potter's House Elementary School has a class size of 24 students. This allows for a high level of teacher-student interaction in a calm environment. In addition to formative physical and mental education, the classroom is rooted in our faith formation curriculum to encourage students' spiritual growth. The last 15 minutes of each class includes an overview from the teacher on what students learned today so that parents may follow up at home.
The Potter's House believes in high academic standards. Student needs and learning styles vary. Standardized tests and teacher input help to identify how each student will learn best and that helps to gauge student progress and informs classroom instruction.
Students take standardized tests two to three times a year. We are committed to learning and understanding the academic needs of each student and providing a program that will include a variety of cultural backgrounds and student learning styles.
In addition to the general core curriculum, we provide Spanish, Music, Creative Arts, Physical Education, and Technology programs beginning in kindergarten.
The first thing everyone notices as they walk through our halls is how peaceful it is. This is intentional on our part and starts the moment students step through the doors each morning. Students are greeted by name and handshake from the superintendent every morning, which helps each student start the day right and reminds them that they are valued. They are taught to extend the same warmth to classmates and visitors.
Teachers intentionally weave classic character principles rooted in faith formation and class time in order to help students live out biblical principles on a daily basis. We strive for a positive learning experience all day long. Teachers are proactive in using time wisely with the goal of having students engaged in learning the whole day through. They teach conflict resolution, encourage positive behavior, and help students give their best throughout the day.
Reading, Writing, and Social Studies
Teachers put together integrated units of instruction where a social studies theme ties together reading and writing. An Evidence-Based Literacy Instruction (EBLI) phonics foundation in earlier grades leads to a Shurley Grammar approach in upper elementary. Across the elementary grades we have balanced literacy instruction with daily guided reading, independent reading, working with words, and writing.
Using Math In Focus to lead our Singapore approach we lead students daily in the concrete-pictoral-abstract process of learning new math ideas. Hands-on manipulation leads to graphical representation, which leads to traditional algorithms for arithmetic and algebraic thinking.
Following the scope and sequence of the "Walking with God and His People" series from Christian Schools International we help students know God's Word, understand and believe in his promises, and consider how it impacts daily life together.
In science we give students the opportunity to explore and learn about the world around us. With the "And it Was Good" resources from Christian Schools International we are able to teach towards the Next Generation Science Standards in a way that acknowledges our Creator while investigating life, earth, and physical science.
Still Have Questions? Contact the Team